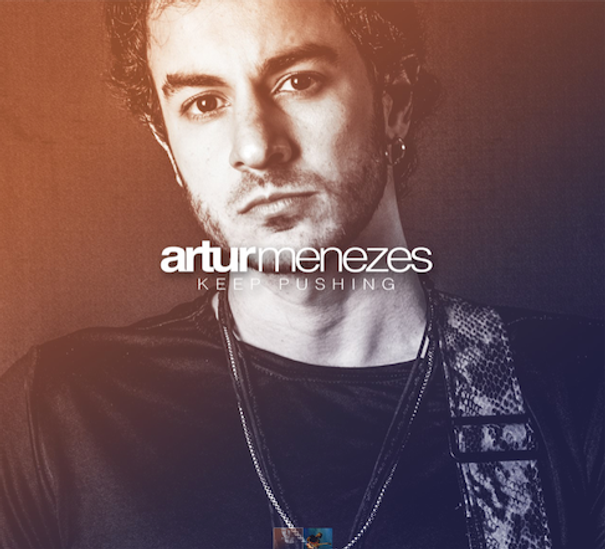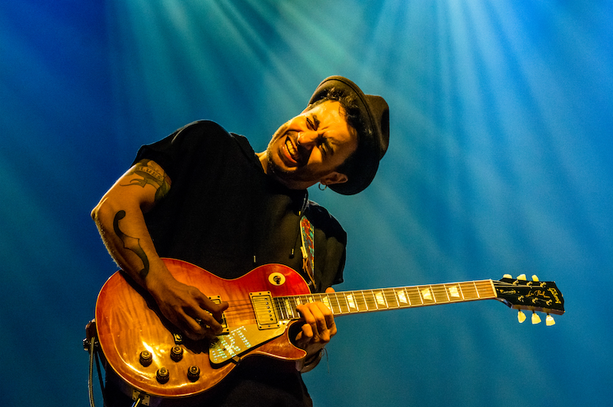 Winner of the Gibson/Albert King Award for Best Guitarist by The Blues Foundation 2018 (IBC), Artur Menezes is a high-energetic guitarist and plays with such a feeling that impresses the crowds. Based in Los Angeles, the Brazilian artist is making his name playing around the US and released his 4th album - Keep Pushing- produced by Josh Smith. Artur is also a Guitar Instructor at the Musicians Institute in Hollywood. 
In addition to performing the traditional blues with expertise and respect, he also plays modern blues, mixing with other styles. 
Recently, Artur Menezes has been headlining Cadillac Zack's Presents The Blues in California, where he also shared the stage with Chris Cain and Guy King. 
Last year, Artur was a headline at the Doheny Blues Festival and made a special appearance at the Keeping The Blues Alive At Sea, Blues Cruise promoted by Joe Bonamassa. 
In 2017, Menezes shared the stage with Joe Satriani in a festival in Brazil for a 20 thousand people audience. Two years ago, when he was still living in Brazil, Artur was the headline of numerous festivals. In 2014, headline at Augustibluus Festival in Estonia and played in clubs in the UK. In 2015, he had a tour in Mexico and in 2013 in Argentina. 
In 2012, Artur played the opening shows for Buddy Guy's South American tour in Brazil. 
In 2013 Artur led a contest during the 1st phase – tied with a band from Los Angeles – among more than 2000 artists from around the world for a place to play with Eric Clapton at the Crossroads Guitar Festival, one of the largest and busiest guitar festivals in the world, held at Madison Square Garden in NY. 
Concerned about disseminating and expanding access to blues in Brazil, Artur was one of the founders of the society "Casa do Blues" (House Of Blues), which promotes weekly shows with free entrance, remaining on the board of the project until early 2013. 
Artur was a speaker at TEDx, an annual event licensed by TED (Technology, Entertainment, Design) in 2013, where personalities share their experiences and knowledge in presentations broadcast live on the Internet and later released on video, the TEDTalks accessible to billions of people worldwide.