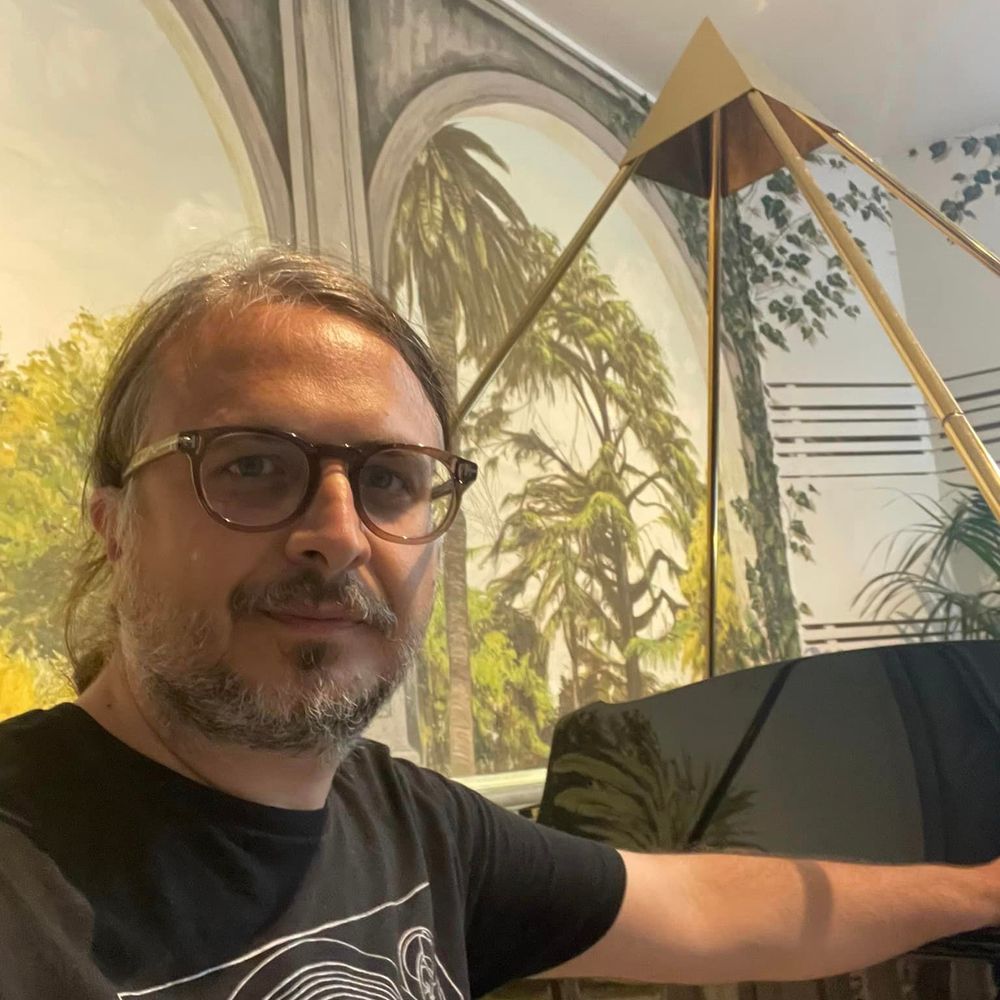 Louis Siciliano
Pianist, Composer, Author
This is my story:
Many many years ago, a 7-year-old boy attended an oratory in a small town in the Vesuvian countryside.  Every afternoon this little boy went into a small room on tiptoe and sat at the piano. Each day he set out a journey that "Alice in Wonderland" is nothing in comparison. When he went to people's houses and there was a piano, he literally glued himself to the instrument.One day the parish priest of that village of a few thousand souls discovered him playing the piano which belonged to him. Without a word, he grabbed him by the ear and with a kick in the ass threw him out of the room. Since then the piano has closed.
Growing up, the boy went to study Composition in the conservatory but he didn't really want to know about playing the piano. His relationship with Music was mental, he composed directly by writing to the staff and to cheer people up in family celebrations, if he really had to make a sacrifice, he would play the guitar for them. Years passed and that boy cultivated his secret love for him. Around the age of 17 he spent his sleepless nights listening to Bill Evans, Cecil Taylor, Ahmad Jamal, Sun Ra not to mention Bird, Monk, Trane, Dolphy or Mingus. He didn't want to know about playing the piano.
He was noticed as an orchestra conductor, a so-called "enfant prodige". He went to live in New York City and everyone thought his career was going to get off to a great start in the Big Apple but at some point he dropped everything.He moved to San Francisco where he studied sound engineering with Peter Miller, the famous BEATLES sound engineer. He concentrated totally on the composition and years later he managed to find in Film Music a way to be able to live honestly. The years passed and he finally, after a long spiritual and psychoanalytic journey, managed to bring out the true essence of him: the performer. To free him from his last mental prisons and to put him back on the piano is a Babalawo from Regla de Osha (Cuba), who is one of the greatest living percussionists around the World.
In the meantime this composer had gone very far and had published a book according to many a revolutionary language entitled MUSIC MULTIVERSE EXPLORATION (MUMEx) inspired by John Coltrane through the fantastic didactic work of George Garzone and dedicated to the people of the Pygmies. At one point this composer did not want everything to remain on a theoretical level and began to work operationally on MUMEx with the double bass player Roberto Bellatalla, a protagonist of avant-garde music in London for more than 30 years. They are then joined by the drummer Mauro Salvatore.Thus was born the album FOLDS OF TIME by MUMEx TRIO. The album will be released on MUSICA PRESENTE Records, the label directed by the well-known international music critic and musicologist Renzo Cresti. This album is the real first stage of this modern Ulysses of Music. Everything he has produced before is just a long Prologue.From FOLDS OF TIME begins a period where work, research, spiritual and musical practice coincide perfectly.