"My work is in dedication to my father jazz legend bassist/entertainer "Chubby" Jackson and brother, drummer Duffy Jackson for their contributions to jazz and entertainment at large." I launch the careers of independent artists in jazz and 'not just jazz'. I promote artists who have a product to share with the jazz community and beyond.
The Not Just Jazz Network is the next era for The Jazz Network Worldwide where we find the best of the best in all genres that integrates their artistry with jazz.  There is much to do and create, so it's presented with class, dignity, and innovative flair in keeping this art form moving forward.
I'm looking to open our horizons and be a place where festivals come to see what is new and exciting in the world of jazz and its booking capabilities.  It's up to us to show the marketplace what a real jazz festival can be with talent that makes sense to be on a jazz stage.   I'm all for variety music festivals, showcasing the various genres, but what I stand against is other genres booked on these festivals that have nothing to do with jazz.
Only through my heritage do I get my fuel, I need for those of you from other genres that would like to be a part of this quest, let's hear your musical integration of jazz 'your way' and you can be featured!
That is my quest for 2022 and beyond that jazz festivals will consider just that, where it honors the artistry of all who improvise their hearts and were inspired by Jazz. 
The integration of the Not Just Jazz Network under The Jazz Network Worldwide umbrella is a perfect union to cover all styles of jazz, from all eras.  I see a new piece of where we all need to let our lights shine. I will feature one artist from each genre noted per week/month and focus on artists that have the marquis value of spirit to be recognized. It's my honor to be just another gateway to come through to share authentic artistry and honor jazz as a piece of its quality.
I offer marketing ideas that are fine-tuned to the artist/business's quests. I am here to consult you as to how you can get some worldwide exposure and garner fans and customers to get behind your project. I also create flyers for events/festivals, digital CD covers, press releases, bio composition, and promo videos with voiceover.
I am seeking qualified investors. If interested in learning more contact me at jaijai@thejazznetworkworldwide.com or jaijai@notjustjazznetwork.com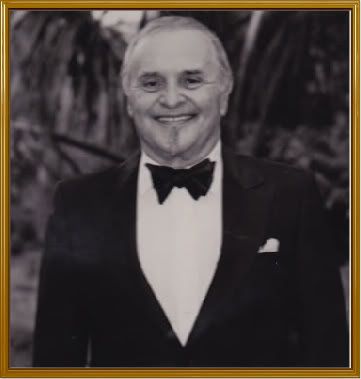 Chubby helped popularize the 5-string C bass, was responsible for bringing be-bop jazz to schools all over the country, and also had the first American jazz band to tour Europe after WWII. He appeared in numerous movies and TV shows featuring the grandmasters of Jazz. He performed and recorded with Woody Herman, Duke Ellington, Lionel Hampton, Charlie Barnet, Louis Armstrong, Miles Davis, Stan Getz, Coleman Hawkins, Dizzy Gillespie, Ella Fitzgerald, Red Norvo, Buddy Rich, Charlie Parker, Terry Gibbs, Ben Webster, Raymond Scott, Bill Harris, JJ Johnson, Zoot Sims, Gerry Mulligan, just to name a few.
You won't find me stopping anytime soon, we have a large database of members from The Jazz Network Worldwide and will integrate new contacts to our community that fall into our new network of artistry.  I'll continue to create with ('no negatives' as my father would say) to keep up with what is being presented on jazz stages and viable ways to be heard and promoted in today's technological landscape.
Thank you all for your continued support and love, I'll give you my best.