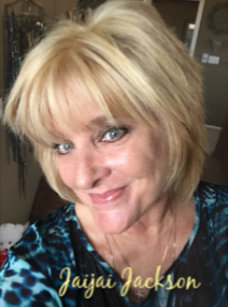 Dear Friends,
The time has come where The Jazz Network Worldwide is expanding to new heights.  In the past 14 years, it has thrived and grown and become a mainstay in the jazz community.  I found that after that amount of time that the software that I originally created the network on became antiquated and I didn't care for the new upgrade for our platform.
The Not Just Jazz Network has taken its step forward through the doors of The Jazz Network Worldwide's effort to keep the ever-morphing jazz world at the forefront of the music world.  As for many of you that know me, I felt it only necessary to create a platform where not only traditional jazz is respected and honored, (being my heritage) I wanted to acknowledge other genres that blends jazz into their artistry.  This is what we could be seeing more of on the jazz festival stages today.  I felt it imperative to start featuring those artists in addition to our purists in the marketplace so there are more opportunities to be heard and booked.  
The Not Just Jazz Network is a movement, whereas we will be featuring artists and businesses that serve the community, this will be done on a weekly and/or monthly basis.  I want to make sure that I can accommodate artists in the different categories and make it more affordable for my clients. 
I am still looking for another platform that will allow for the social network community to reemerge into form but it has to be "just right". In the meantime, the Not Just Jazz Network will continue in efforts to promote artistry from all over the world. Please be sure to add your email on the homepage so I can make sure you are included in the newsletters that I send out on new artists and all that jazz.  Please follow us to keep the momentum strong.
I am humbled by all the love and support throughout the years as we continue to grow not only as The Jazz Network Worldwide family but to our sister network and its featured artistry in the Not Just Jazz Network and its movement.
If you are interested in the promotion and/or being featured, please contact me at jaijai@notjustjazznetwork.com to discuss, please peruse the list of NJJN services in the navigation area. 
Much love and respect as we continue to embark on just another way to be heard and to grow together with how jazz is being considered in the marketplace. I look forward to hearing from you all.
Warmly,
Jaijai Jackson
Creator of The Jazz Network Worldwide & the Not Just Jazz Network